Digital Model Scanning Service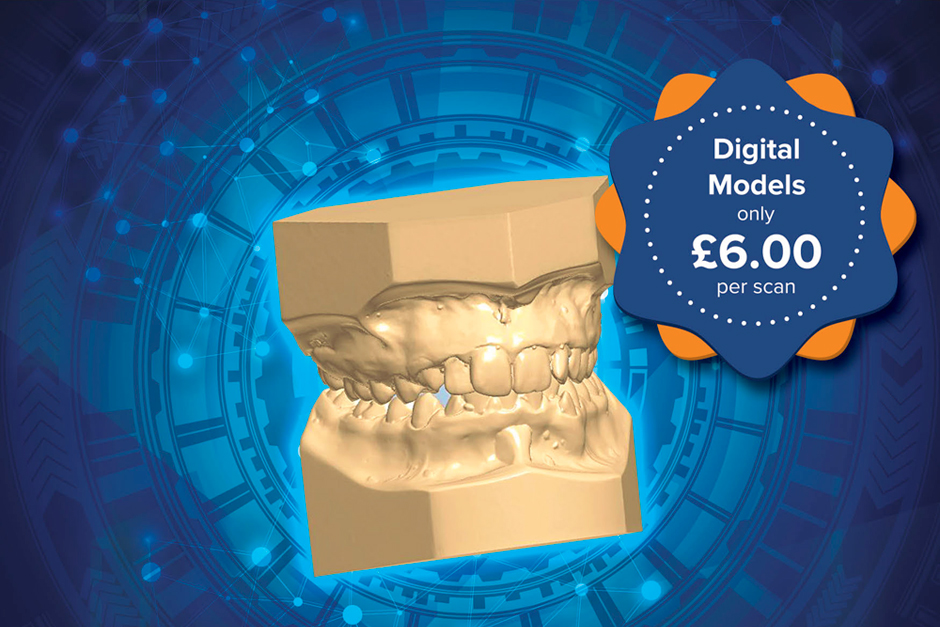 Problems with Plaster Study Model Storage
They use up your costly storage space
They can be damaged or even mislaid
Over time models can attract mould and become unusable
Lost or broken models can lead to dentolegal implications
Reasons to use Digital Model Storage
Costly storage space can be better utilized
Easy to archive and retrieve model files
A working model can be printed as and when needed with our 3D printer
Digital model storage is essential for maintaining precise records in a modern practice
We understand the problems associated with having to store patients' study and working models, for record keeping purposes, over a prolonged period of time.
We have been involved in CAD/CAM and digital dental technology for almost twenty
years. Therefore, our experienced team can offer you a solution to your model storage difficulties.
We now offer a modelscanning service to convert all your patient models into 3-D images.
We can send them back to you on a disc, pen drive or email, enabling you easy access to those images. If required we can print your 3-D models on site and deliver to your surgery.
Our 3-D printer technology will bring many other exciting new product lines. For more information, contact the Digital Technology Team at McDowell & Service today.
We look forward to hearing from you.
3D Digital Model Scans
Unit 4c, Dargan Court, Dargan Crescent, BELFAST, BT3 9JP
Tel: 028 90 370708
Web: www.McDowell-Service.com
Email: Enquiries@McDowell-Service.com